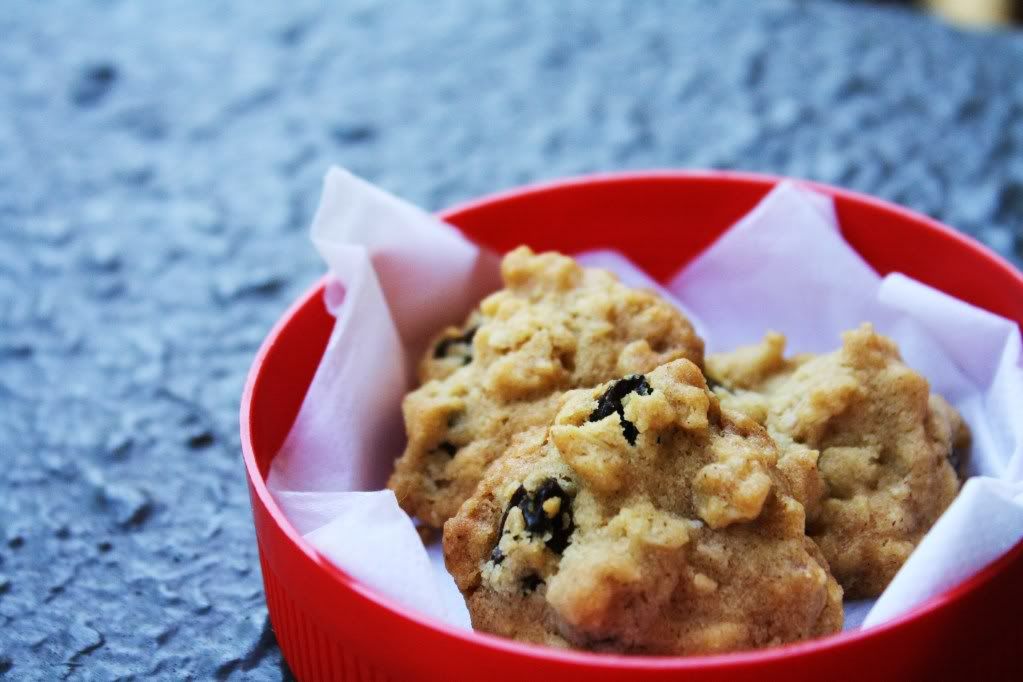 What can I say, I love the combination of oatmeal + raisin in anything. Anything except cooked rolled oats and raisins added in. Those are gross.
Cooked oats, like the kind you would eat for breakfast is icky.
So when making the previously mentioned
oatmeal walnut cookie balls
, rolling the cookies in oats left me with 1/2 a cup thereabouts of oats.
Throw or keep? Obviously the mother didnt fancy the former and suggested she made cooked oats for breakfast the next day.
Hello! EW!
So I would like to think I saved these oats from become breakfast, instead took the liberty of making my favourite cookies.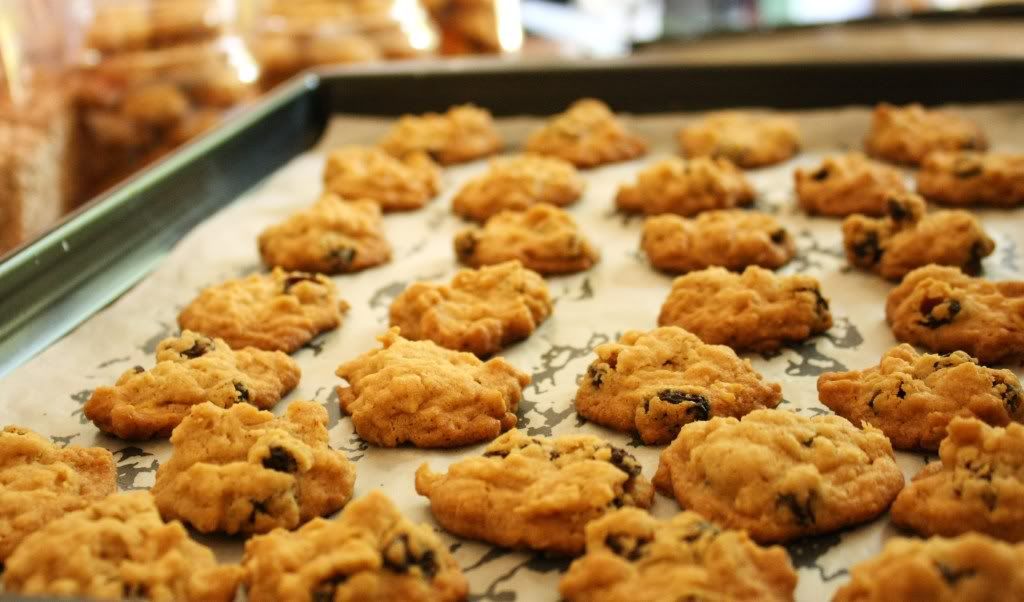 I love how my house has all the basic stuff that I need for baking cookies on a whim. And I love how the trusty oven hasnt let me down in the past 8 years! Quite amazing if you ask me.
This has got to be the fastest I've thrown together a cookie recipe. <30 class="media" id="fullSizedImage" style="WIDTH: 559px; HEIGHT: 381px" alt="oatmealraisin4.jpg picture by classifiedramblings" src="http://i160.photobucket.com/albums/t188/classifiedramblings/oatmealraisin4.jpg?t=1266903867" galleryimg="no">
Ok, now let me talk a little about these cookies. I used the same recipe, but they're different.
Well, its my fault but they still turned out great, if not better than the normal ones that I always make. Its just that I know this recipe almost by heart and I just routinely took out all the ingredients I needed and went with the flow.
But, theres a but!
I forgot to add the egg!
(I normally read and re-read the recipe over and over again and am pretty good with following recipe instructions! but I think I was either day dreaming or sunk so deep into routine mixing that when I realised, it was too late, must be the pre-school blues rawr)
eggs! are essential in making the texture right and the batter creamier! and thanks to flour that has already been sifted in, my cookies are now going to turn out, eggless.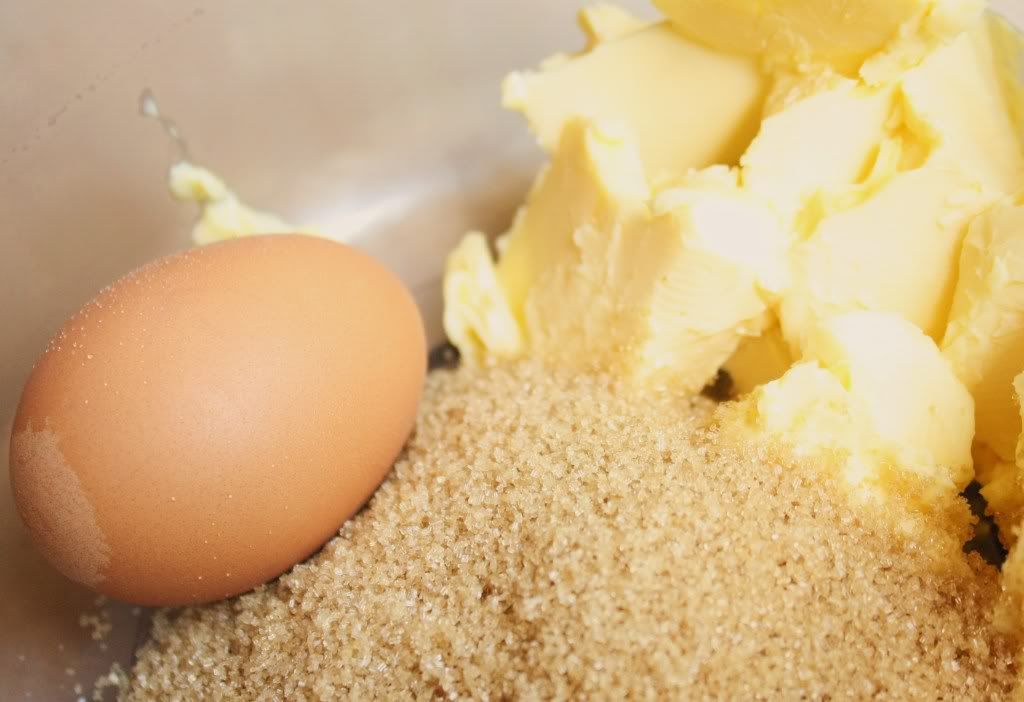 So I sifted in the flour and saw the silly brown egg sitting there. I even took it out beforehand and I knew it was in the ingredient list but remembered it a little too late, sigh!
But judging from the consistency of the dough I figured that the dough would still come together pretty nicely although it is a little stiffer than cookie doughs that I've put together.
Oh well! A little experimenting wont hurt right, anyway its a small batch plus I love anything oatmeal and raisin so its gonna be alright!(:
Turns out I kinda love this recipe that I accidentally created, not the usual chewy cookie that I usually get, more of the crispy kind you get with a cup of coffee at restaurants and cafes. And the fact that I made it mini sized, really made it look like it could go very nicely with a cup of hot coffee. Loves!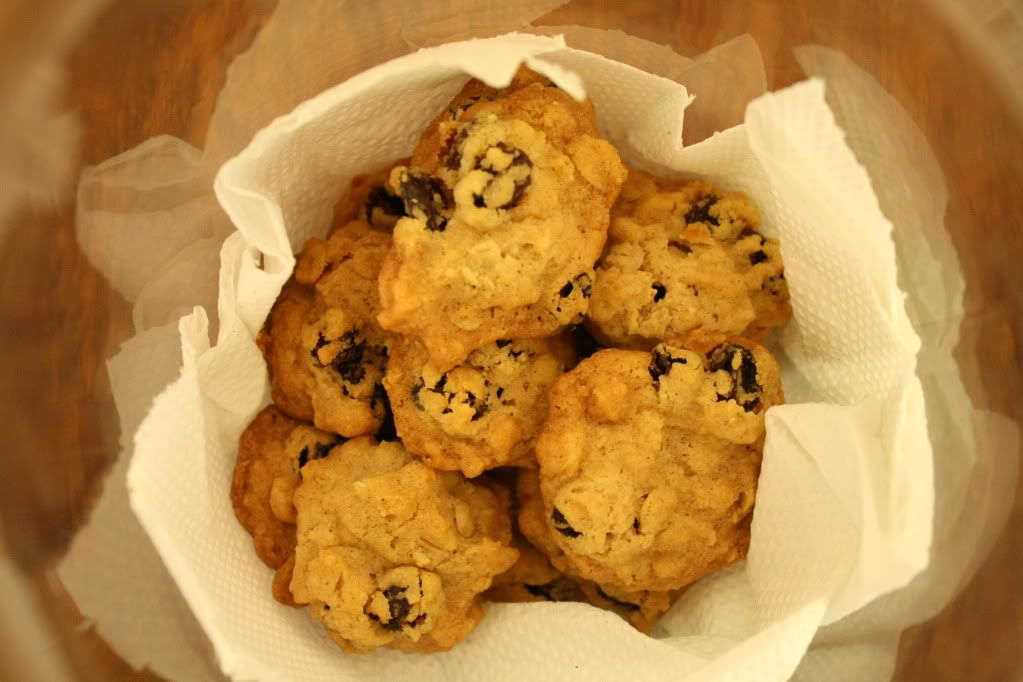 But I'm still gonna make some adjustments to this recipe though, like soaking the raisins beforehand in water or milk to make them fat and juicy:D Never done that before though, so I'm one step closer to finding that perfect oatmeal raisin cookie, I hope!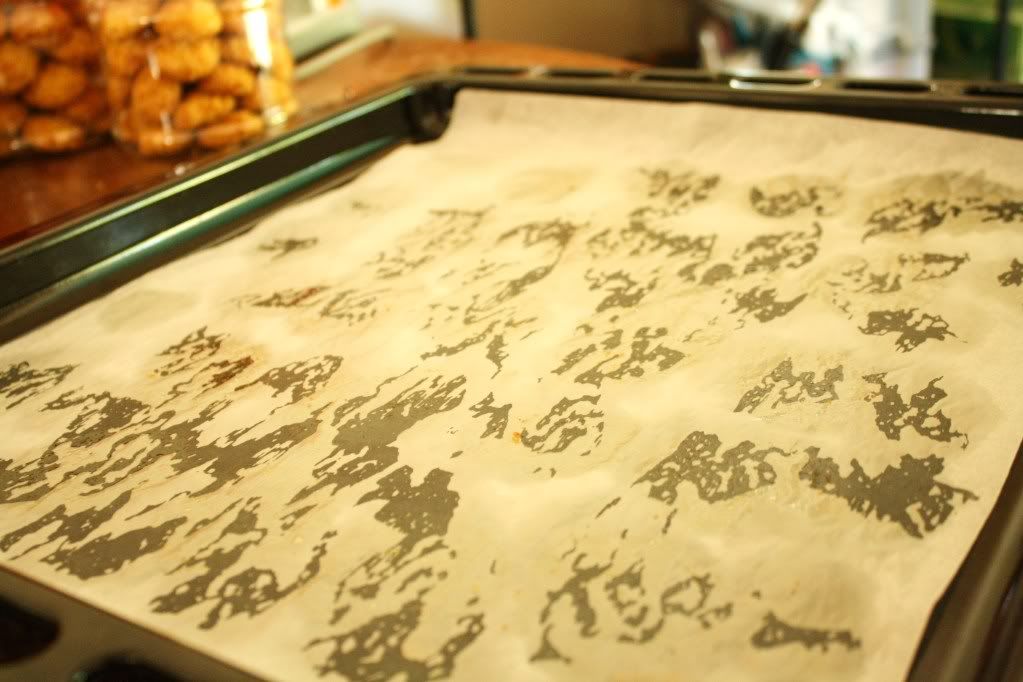 (how everything looks when its all over)

Yay for rolled oats and raisins(:
Oatmeal raisin drop cookies
(makes 30-40 mini cookies)
1/2 cup (1 stick) butter
1/2 cup firmly packed light brown sugar (100g)
1 egg
3/4 teaspoon vanilla extract
3/4 cup all-purpose flour
1/2 teaspoon baking soda
1/4 teaspoon baking powder
1 1/2 teaspoon ground cinnamon
1/4 teaspoon salt
1 1/2 cups rolled oats
1/2-3/4 raisins (depending on your taste)
Preheat oven to 350°F (180deg c)
In large bowl, beat butter and sugar until creamy. Add eggs and vanilla; beat well. Add combined flour, baking soda, cinnamon and salt; mix well. Add oats and raisins (& nuts if using them); mix well.
Drop dough by rounded tablespoonfuls onto ungreased cookie sheets.
Bake 10 to 12 minutes or until light golden brown. Cool for 1 minute on cookie sheets; remove to wire rack. Cool completely. Store tightly covered.