Its oooooverrrrrrrrr!
5 papers, 3 pen refills, 2 weeks, 1 academic year.
Come to me summer, for I am queeen!!
Okay this is mildly odd but I have nothing substantial to say other than the fact that I'm embracing summer with open arms (until money runs out hahaa!) and enjoying the luxury of having no deadlines or randomly staring into spaces trying to remember the characteristics of so and so economic circumstance or the bidding and valuation formulas or subject my hands to the torture of writing non-stop for three hours -- until next academic year that is
Rwwight, heh sorry I'm quite into the whole adding random w's to normal words I don't know why it just happened so if you see weird words here and there and in possibly the next post, don't judge me, and, heh just pronounce it like I would(;
From here-on-in is the pictorial evidence of how eggs with runny yolks should be stabbed(;
#1 (still looking pretty with ham and cheesy friends)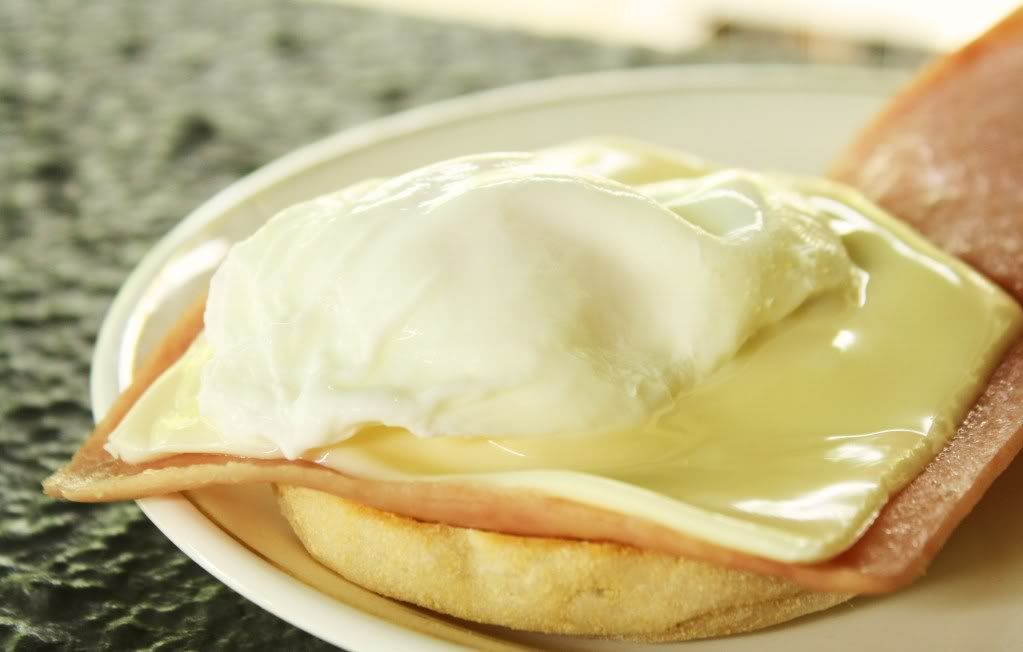 I have random pictures of food.
Food randomly made and consumed in the days leading up and of the examinations. Some of which were completely random craving creations stemmed from browsing too many foodblogs, tastespotting included. Sometimes I hate that site.
#2. Closer. Doesn't that look like a normal egg white to you. so.very.normal.
And now, is one of the rare moments that I'm devoid of what to talk about.
Must wait till the arrival of summer properly sinks in, or the fact that I attain some of my social life back and funny happenings in the life of a summer bum. Haha ok promise not gonna bum that much, gonna make full and good use of my time.
#3. Stab one. ohmy from the stab wound runneth the yolk!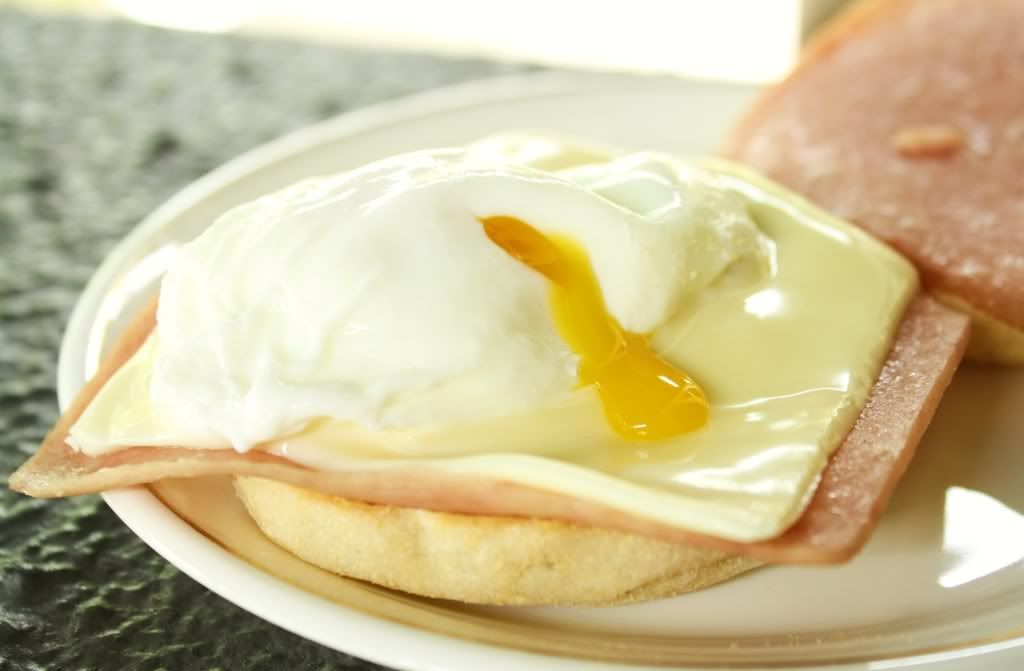 Learning how to poach my own eggs was one good use of time, though eating ever so slightly into ex-studying time. Whirling the boiling water around as fast and vigourously as I could before going owwwchh! the metal spoon is so hot! And coupling that with sliding the egg dexterously in with the left hand. Tell me that is not skill learnt and not a good use of time hehee.
And yes only because I refuse to use vinegar to poach eggs and sour my perfect breakfast.
Pancakes, I'll return to you soon!
#4. And aforementioned yolk was left to run to its erh, death. worthy sacrifice indeed. I was a very happy girl after that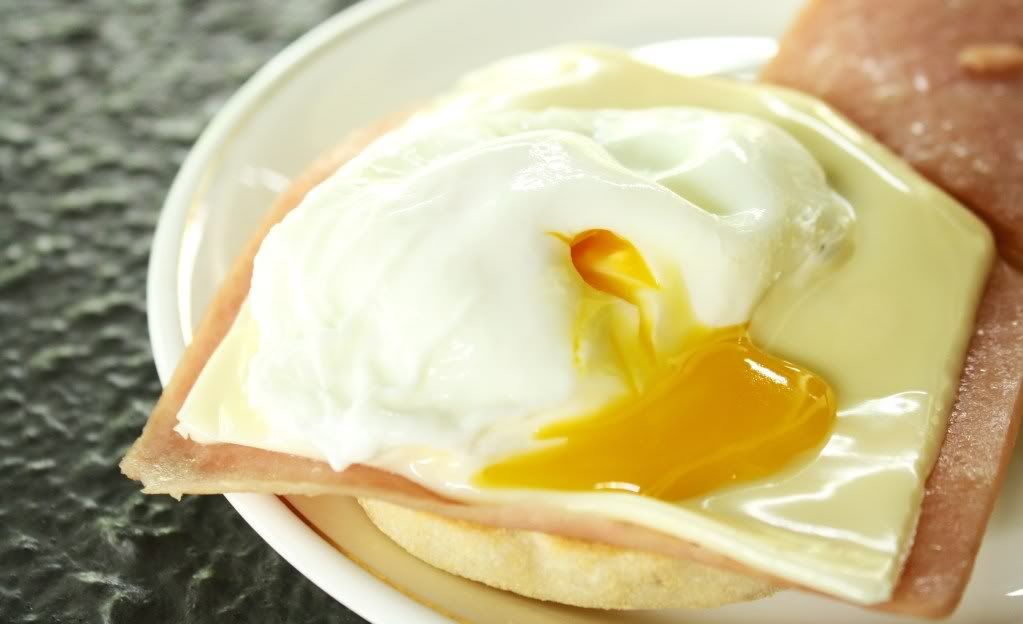 Does'nt it look purrrrty!
Awwight! its,
1am, 2 hours before normal exam bedtime and I'm going to bed without anything on my mind!
Just because I can(:
And dream of some runny eggs and ham with cheese on an english muffin.
It's like my own eggs mcmuffin, only better(: