Leftover apples from apple crisps? Yep check! Make some muffins for breakfast. With crumble topping of course. Everything is better with crumble. Exam period is making me exceedingly upset-table and somedays I feel everything is fine and that is subject to change every 2 seconds. And the everything is not fine anymore. Fickle pickle.
Making breakfast helps me not think about anything, just concentrating on getting the oven timer right and creaming muffin batter.
That said, this week is crap boring. Everyday is routined and the only proper decision I have to make is where to park myself for the day, yes like a car. pft.
Ideally it would be starbucks, because I'm currently quite obssessed with their new english breakfast tea. Although people would pass it off as expensive $4 tehbing but I still like it so there, i dont careeee. Add alot of milk and some sugar syrup and I'm a happy camper.
Shant talk much about the papers because mainly, its over hah! And I can forsee myself talking nonstop about it come the next 2 months when May draws real close.
Lets talk muffins. Because these are long overdue(:
This was originally a blueberry muffin recipe but I adapted it and made it apples. Because as much as I do love blueberries theyre expensive and relatively not in season and hard to find now): Besides I'd rather eat them fresh with vanilla iccream than burst them in muffins. Ohwell): Apples it is. But they did turn out pretty yum(;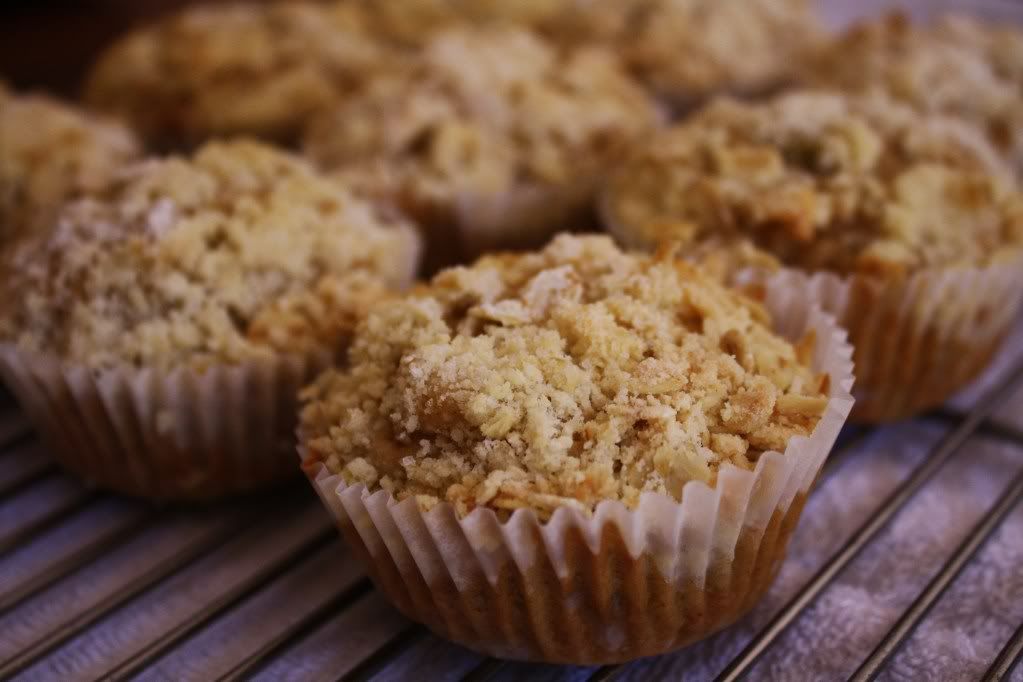 Browned butter apple crumble muffins
(makes 12)
Ingredients:
100g butter
1/3 cup milk
1 large egg
1 tsp vanilla essence
1 1/2 cup all purpose flour
3/4 cup sugar
1 1/2 tsp baking powder
Apple filling preparation:
2 apples (I used 1 red 1 green) chopped into 1 inch by 1 inch pieces
1 tsp cinnamon
3 tbsp sugar
For the topping:
50g butter
1/2 all purpose flour
3 1/2 tbsp sugar
Directions:
Preheat oven to 375F or 185degC. Line muffin trays with liners
Melt butter in a small pan over medium heat. Keep eye on the butter, melt and cook down the butter until a little brown bits appear in the pan. The crackling will subside and the butter will begin to brown pretty quickly from there. Keep a close eye on the butter and remove from heat.
Whisk milk, egg and vanilla till combined. Add browned butter and stir to combine
Whisk together flour, sugar and baking powder in a medium bowl. Add milk and butter mixture all at once and stir gently to combine.
Combine the chopped and diced apple pieces with the sugar and the cinnamon. Toss well
Add apple to the flour mixture and fold in gently.
Divide the batter among the muffin cups and spread evenly.
To make the topping combine all the topping ingredients in a bowl and rub together with fingertips until crumbly, Sprinkle over batter in the muffin tins
Bake until golden and crisp and a wooden pick inserted into the centre of the muffin comes out clean, about 18-20 minutes
Cool on rack for 15 minutes then remove from rack and serve warm or at room temperature. Eat with vanilla icecream for even yummier results(: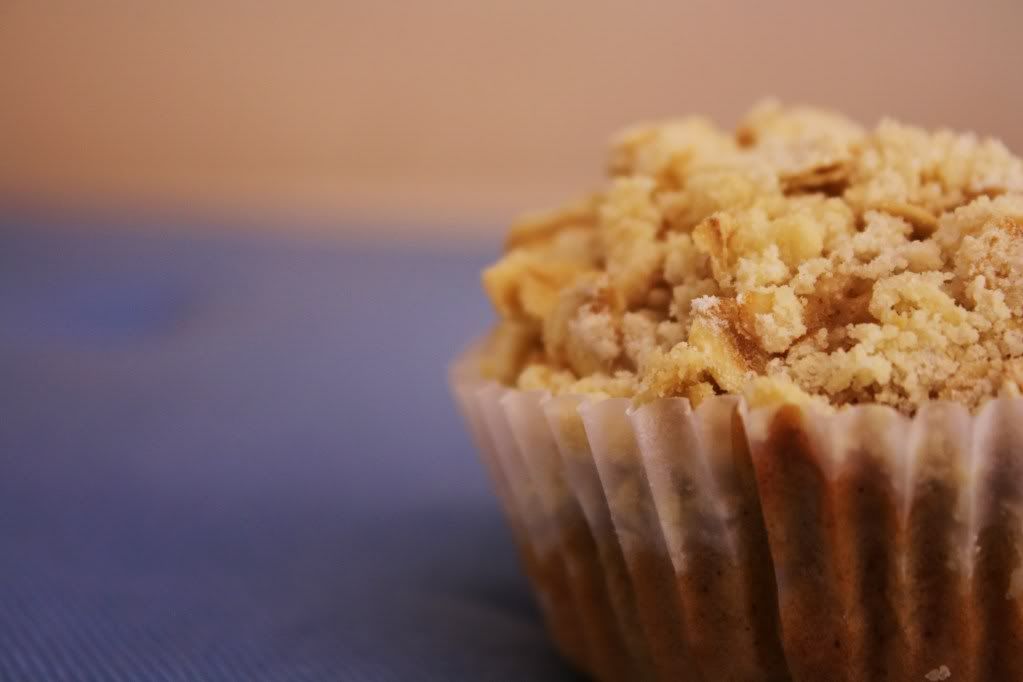 Munch.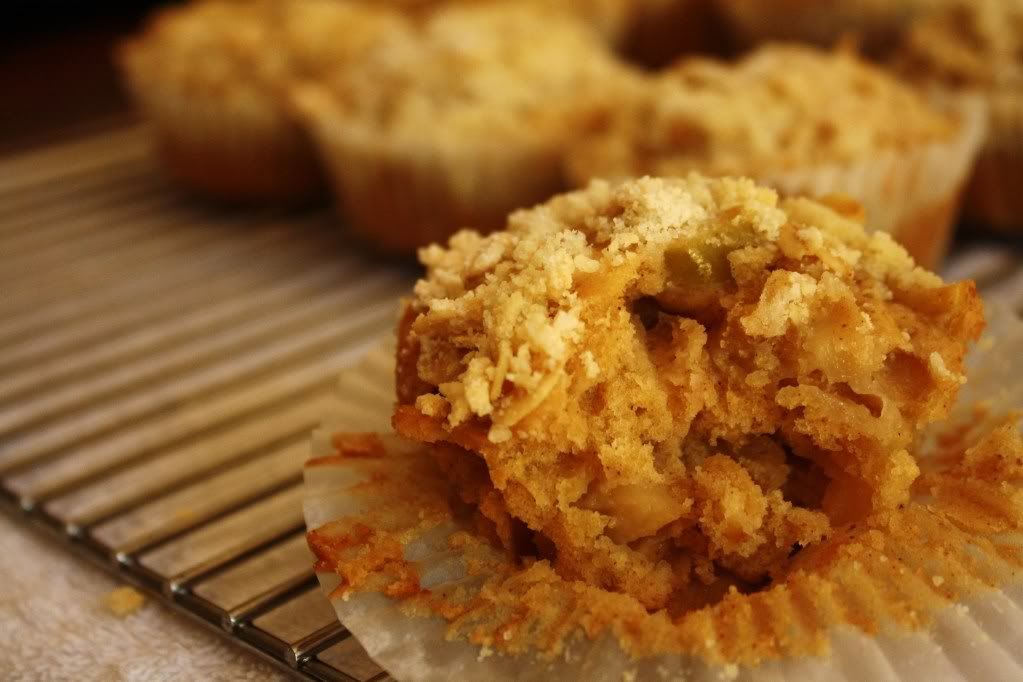 Munch. Munch