I really have to say, the last 24 hours have been nothing short of amazing.
It might be the magic of Good Friday or it might be just the fact that I've a pretty awesome God who put awesome people and things and food into my life.
Here's why:
My week was not looking to be a good one seeing that we're entering April already zomg! And a mini manic panic attack was well on its way while I cordoned myself from the rest of the world for a little while to do what needs getting done - quality time with some econs and mathsy equations and all that jazz (or the lack of hm).
Somedays I would feel more accomplished than others but I have to admit, there is only a certain level of satisfaction one can feel coming from daily academics, apart from attaining the finishing line. That would be a different story.
But one thing that makes me really satisfied is the approximately 45 minutes of me-time I make myself get post-studying-pre-dinner-ish (if that makes sense)
Its just me, running shoes, fbts, fringe away from forehead and some darned hills to climb that make me look like a gaping fish out of water trying to run up. But as of today I learnt that hills do have plus points about them ; as do everything in life, however crappy and boring things can get. I don't do hills by choice, its just the ideal route around my estate and everyone does them in one way or another. More on running later.
So Thursday I decided to somewhat reward myself for sitting an entire afternoon with only a cup of tea for company, I went to cold storage.
I have a thing for supermarkets. I don't even know how it started or when for that matter but I love just walking down aisle by aisle. From dairy and milk to pasta to frozen to baking! to cereal, I could go on but you get the drift.
T2 basement, isnt the most bustling place ever and cold storage was freezing but I still went from aisle to aisle anyway. Chanced upon ritter sport chocolate and decided to buy it for a friend.
Decided to run early(ier) before going out.
Going for short runs like these sorta keep me sane and happy and unirritable thanks to post-run-high for a good part of the evening, but with company I had, well, I didnt really need the run(:
Had a pretty awesome mini dinner cos I was quite the hungry monster after sweating bucketloads. Sadly I dont have awesome temperate weather and if I get wind and shade at 6pm that's kinda lucky already(;
Bathed, ate, watched some news and hopped into a cab..
(edit) the evening/night was filled with a lot of chill time, icecream, more icecream much laughter and more talk, food! car rides, chilling in non-descript places and just liking the fact that I dont have to try to be anything. Just me me me. aye (:
Oh and I shall leave this at that with an awesome pint of something yummy (that was consumed in entirety)
strawbie-cheesecake-macadamia-nut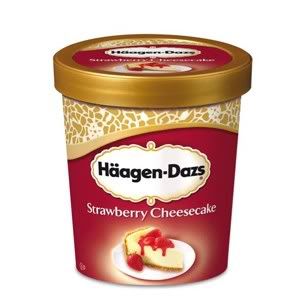 yumdumdumdeedum
And that, is how a crappy week is salvaged (: